The 14th edition of Nigeria's foremost music Awards Ceremony, The Headies, held on the 21s of February 2021 was not without controversies as resonant with previous editions.
While some will argue that The Headies has lost its initial appeal, nonetheless it remains the biggest platform, where the Nigerian music industry is assessed and laurels awarded accordingly (maybe not accordingly).
Expectedly, different opinions and reactions trailed the 14th edition as a lot of people questioned the basis and criteria for the award, with some criticizing the Ayo Animashaun-invented awards of adopting a 'money for hand, award for ground' mode of operation.
Here is a review of the awards ceremony from the top to the bottom;
Producer of The Year: In the producer of the year category Pheelz won the award for his work on Teni's hit single 'Billionaire', while some have attributed the Song's success to a brilliant songwriting and delivery by Teni, Pheelz's midas touch in the track cannot be relegated.
Other nominees in the category includes; Spax – 'Away' by Oxlade, Kel P – 'Pull Up' by Burna Boy, Sarz – 'Mad' by Sarz & Wurld
Best Vocal Performance (Female): In the comity of female vocalists, Simi is a big shot, but so is Lindsey Abudei and Yemi Alade.
J-Dess and Imanse are also vocal big weights, so when Niniola was announced as the winner, it was a bit surprising as one would be naturally inclined to assuming it's a Simi thing. Congrats to Niniola sha.
Best Vocal Performance (Male): Chike, Cobhams, Nonso Amadi, Johnny Drille and Wurld are amazing with their voice, it is perhaps their biggest asset.
However, Praiz absolutely killed 'Under the Sky' and deserved the award, still Johnny Drille and Cobhams Asuquo are worthy contenders.
Best Street Hop Artiste: The definition of street seems to have changed in 'The Headies' dictionary. Headies itself describes the award as 'A voting category for the artiste whose songs are inspired by the streets. Such song should contain lingua, which may also be originated by the artiste and popular on the street', However, the organizers made mockery of this description by handing Mayorkun the award for 'Geng'. While the song fits into the criteria above, selecting it ahead of 'Mafo' (Naira Marley & Young John) or 'Bolanle' (IVD & Zlatan) is a blunder of the highest order.
Like rapper CDQ rightly opined, in the year under review any street award that does pay obeisance to Naira Marley is trash. In Headies defense, the award is in the voting category. But hey! Remember what happens to votes in this part of the world!
Other nominees in the category include; Reminisce feat. Olamide & Naira Marley – Instagram, Rudeboy – Audio Money and Olamide – Pawon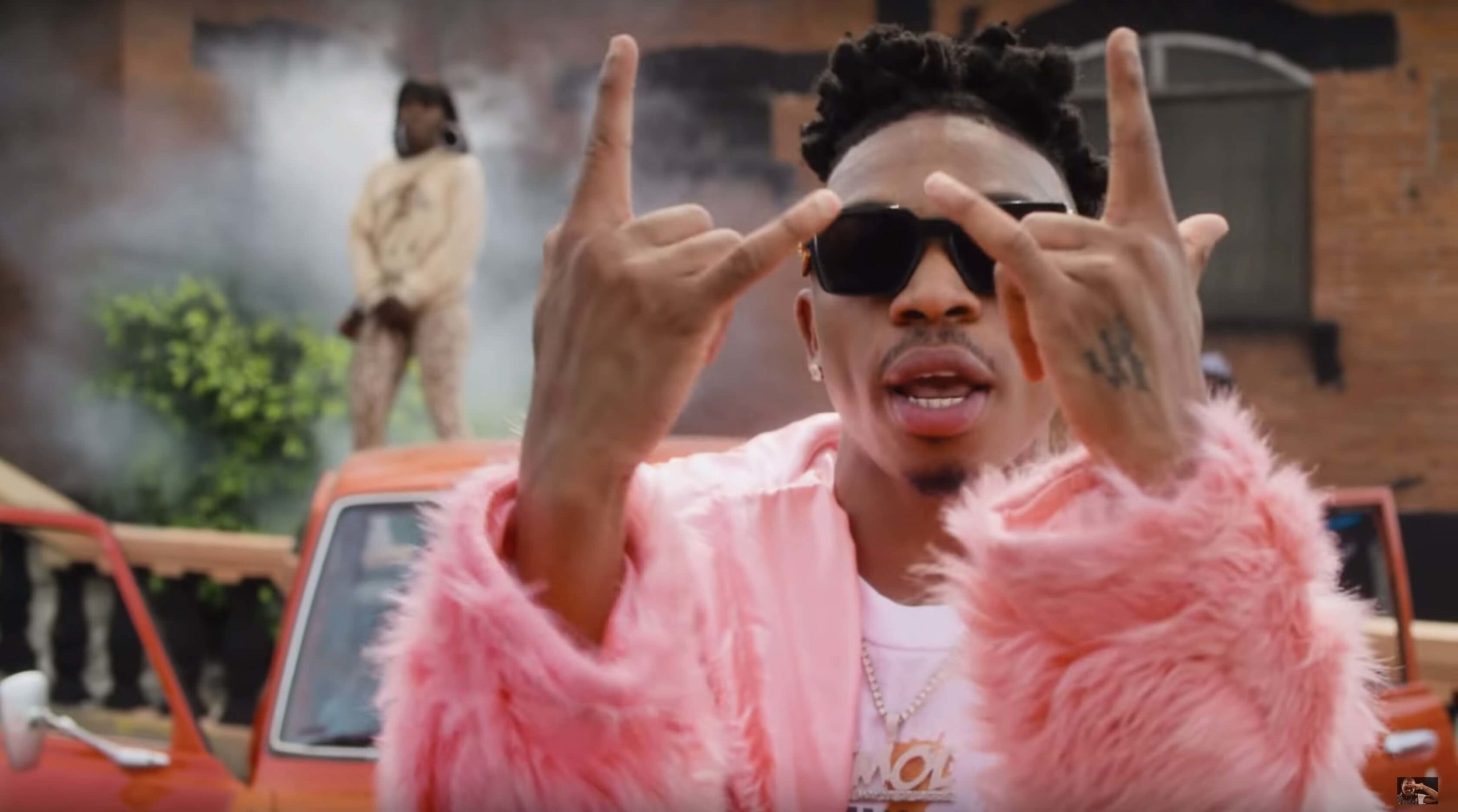 Rookie of The Year: The award bears certain similitude to the 'Next Rated' category, it is for newbies who have had a successful year musically, with the absence of an album in the year under review.
Bad Boy Timz fits perfectly into the description but asides 'MJ' he did not make enough wave to rival Zinoleesky's hit singles; Kilofeshe, Mapariwo or Caro (ft. Naira Marley). To be frank, there seems to be some sort of miscarriage of justice (or awards) here.
Other nominees are; Olakira, Alpha P and Jamopyper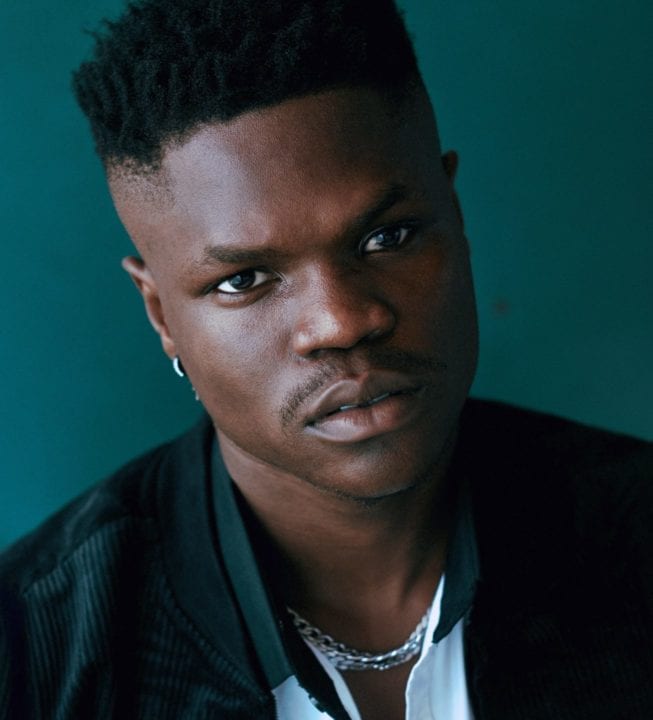 Best Pop Single: This is another controversial and keenly contested category. 'Nobody' (DJ Neptune feat Joeboy and Mr Eazi) won the award but it faced fierce contention from Davido's Fem. While DJ Neptune, Joeboy and Mr. Eazi did excellently on 'Nobody', 'Fem' was by far a bigger hit. Asides the revolutionary role of the song during the #EndSARS campaign, Davido's awesome delivery and NAPJI's production was divine. The award and Nigeria's security condition have something in common.
Meanwhile, other nominees include; Billionaire – Teni, Lady – Rema, Joro – Wizkid, Skeletun – Tekno
Best Collaboration: 'Know you' (Ladipoe feat. Simi) is undoubtedly worthy of this award, and Headies must be commended for doing the right thing as against their policy. 'Don't Call Me Back' (Joeboy feat. Mayorkun) is a close call as with 'Nobody' (DJ Neptune feat. Joeboy & Mr. Eazi).
Other nominees are; Sweet In The Middle – Davido feat. Naira Marley, Zlatan & Wurld, Totori – ID Cabasa feat. Wizkid & Olamide, Get The Info – Phyno feat. Phenom & Falz
Best Alternative song: Moelogo's 'I wonder' won this category with stiff opposition from 'Anita' (The Caveman), although the former is beautiful and artistic, the latter's harmonisation of drums and strings is second to none.
Other nominees include; Corner – Lady Donly feat. Vanjess & The Cavemen, Bitter – Deena Ade, Money Devotion – Gbasky, God Save The Queen – Olu
Best Rap Single: Bop Daddy by Falz & Ms Banks won this award deservedly. Headies surprised us again by doing the right thing yeah? The presence of Falz at the award ceremony already killed Blaqbonez's hopes, so we did not get the drama we had hoped for from Africa's King of rap.
Other nominated works include; OGB4IG – Reminisce, Shut Up – Blaqbonez, Country – I'll bliss, Get the info – Phyno, Falz & Phenom
Best R&B Album: Fireboy's successful outing at the awards started from this category, his debut studio album, Laughter, Tears and Goosebumps was effortlessly declared winner of the category over others including; I Like Girls With Trobul – Sarz & Wurld, King – Praiz, Boo of the Booless – Chike, Celia – Tiwa Savage.
It is such a disappointment that his Sophomore album 'Apollo' could not match the standard he set with Laughter, Tears and Goosebumps. Respects nonetheless!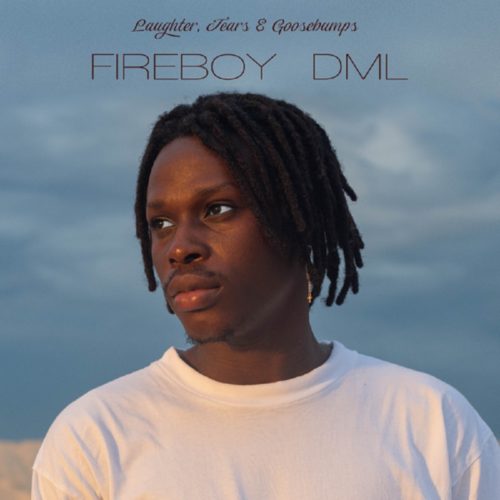 Best R&B Single: Fireboy continued his fine form by adding this category to his repository of Headies awards. His hit single, Tattoo was selected ahead of Dudke by Simi, Bad Influence by Omah Lay as well as Sarz & Wurld's 'Mad'. One can argue that Duduke should have won the award, but its 'World Fireboy Day', so we let it slide.
Other worthy mentions include; Under the Sky – Praiz & Dangerous Love – Tiwa Savage
Best Alternative Album: In the best alternative album category, the only album that came close to 'Roots' (The Cavemen) is Brymo's 'Yellow'. The Igbo highlife duo first treated had earlier treated viewers to an electric performance of one of the tracks of the 'Roots' album, 'Anita'. The group's perfect blend of highlife inspired drums and strings are nothing short of classic. Another properly adjudged awards category.
Other nominated albums include; Lucid – Asa, The Light – Bez, Pioneers – DRB Lasgidi
Next Rated: The 'Next Rated' category is perhaps the biggest award that still gives the Headies award some degree of influence. Asides from the prize awarded for the recipients, the award category has some interesting history. Wizkid, Davido and Olamide to mention but a few, are past recipients of the award. It is designed for the 'Most Promising Act' in the year under review and frankly it is well deserved for Omah Lay who managed a successful year with the release of his 'What Have We Done' EP.
Omah Lay's sister-in-Uganda, Tems was also nominated for the award alongside Bella Shmurda and Oxlade. Plus, it was controversyless as all the artistes are cool with each other.
Viewers Choice Award: Wizkid was declared winner of this category ahead of Davido and Burna Boy. Whomever Headies choose to announce is actually an executive and the viewers don't have a choice – but today is not the day for conspiracies. Plus we have no reason to believe Wizkid didn't win the award.
Other nominees include; Omah Lay, Falz, Fireboy DML, Mayorkun & DJ Neptune
Songwriter of the Year: This category is designed to recognise excellence, composition, arrangement and rendition of songs. Duduke by Simi effortlessly swept the award with little competition from Burna Boy's 'Way Too Big'. The pregnancy-inspired hit single became a social media trend after its release, dominating trend tables for several weeks.
Other nominees in the category include; Adedamola Adefolahan (Fireboy DML – Dreamer), Stanley Omah Didia (Omah Lay – Bad Influence), Sadiq Onifade (Wurld – Ghost Town) & Adekunle Kosoko (1 Million – Davido)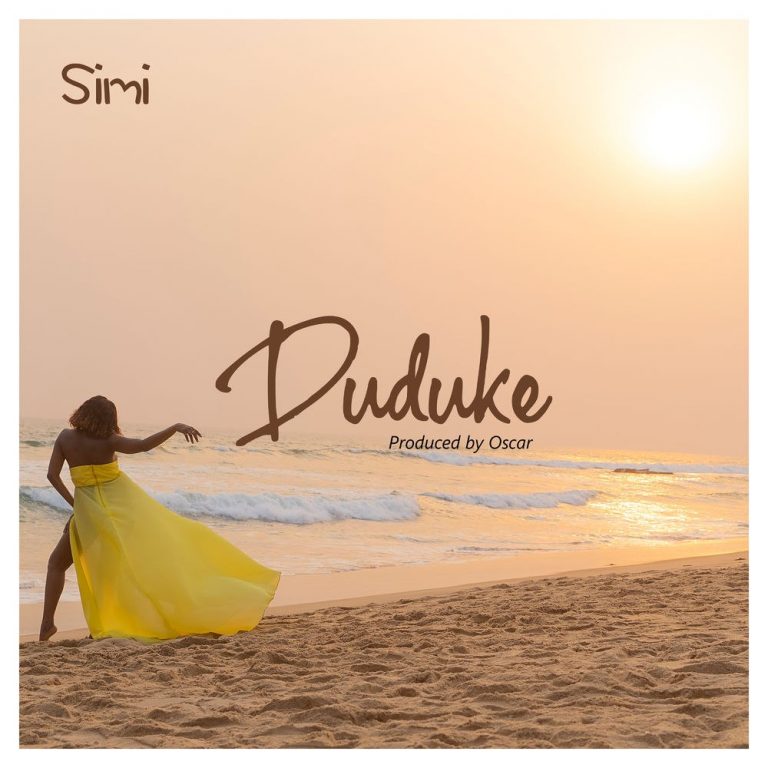 Best Pop Album: To the chagrin of many, Fireboy's 'Apollo' won ahead of Burna Boy's 'African Giant'. But again its World Fireboy Day, so for the second time, we'll let it slide.
Other nominated albums include; A Good Time – Davido, Woman of Steel – Yemi Alade, Afro Pop Vol. 1 – Adekunle Gold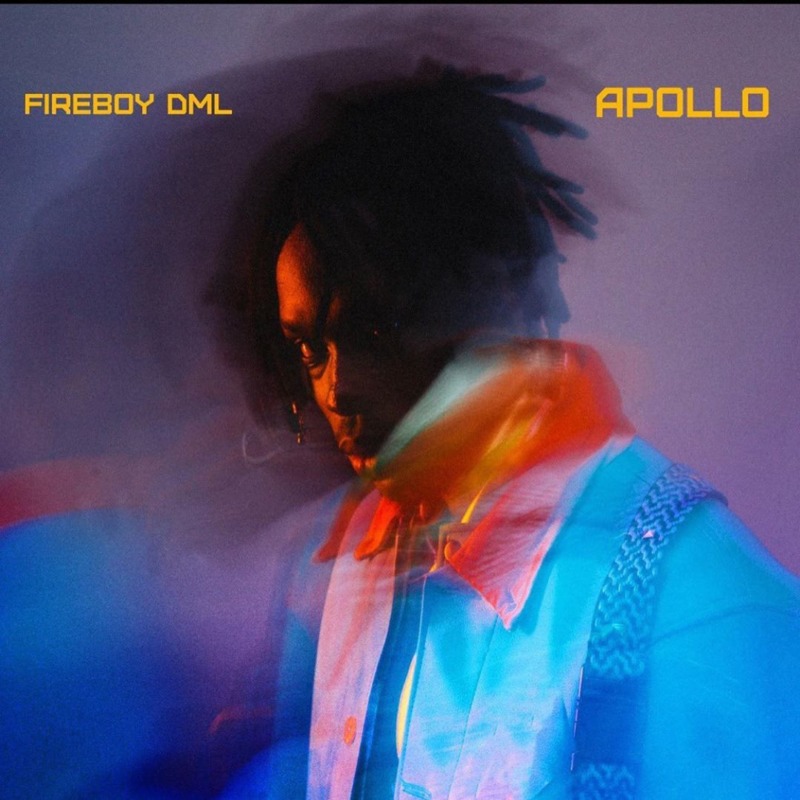 Lyricist on The Roll: This category is another major flagship of the Headies award and considering that Illbliss is one rapper who has consistently murder beat on beat (including on 'Country'). The award SEEM to be well deserved. 'Seem' in the sense that Blaqbonez, MI Abaga and Phyno are equally deserving of the award for their work in Define Rap 2, Trinity & Speak Life respectively.
Other nominees include; AQ – Eunice & Phenom – Get The Info
Music Video of the Year: The music video of  the year category was introduced to honour video directors for their creativity, concept and professionalism. It is therefore not surprising that Director K won the award for his masterpiece in the Davido and Chioma-themed 1 Milli video despite contention from TG Omori's work in Billionaire (Teni).
Other nominees in the category include; Eli – Fireboy DML by Clarence Peters, Smile – Wizkid by Meji Alabi, Shekere – Yemi Alade by Ovie Etseyatse
Best Recording of the Year: This category is to recognize excellence in songwriting, production, rendition and Brymo did exactly that in 'Ozymandias', it'd have been a big robbery if any other artiste has won the award.
Meanwhile, other nominees include; Smile – Wizkid feat. Her, Wonderful – Burna Boy, Dreamer – Fireboy DML & Ghost Town – Wurld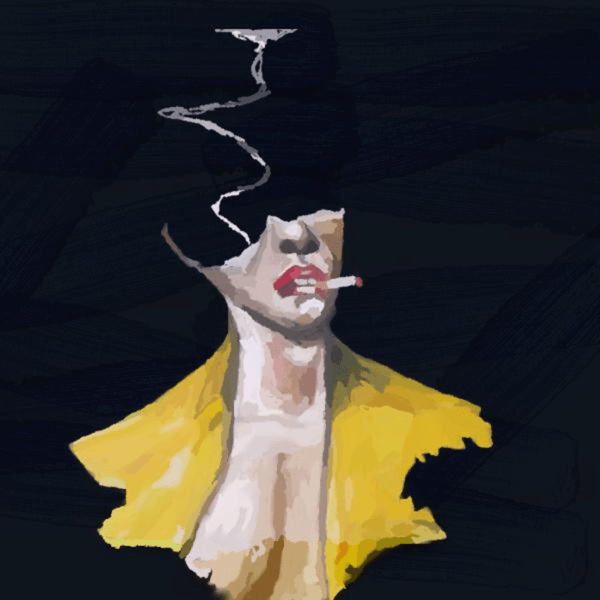 Headies Revelation: The Headies revelation award is A voting category for the best new artiste with a debut album adjudged to be outstanding in terms of artistic quality and impact and no other album came close to Fireboy's Laughter Tears & Goosebumps album within the year under review.
Other nominees include; Victor AD, Joeboy, Teni, Rema & Chike.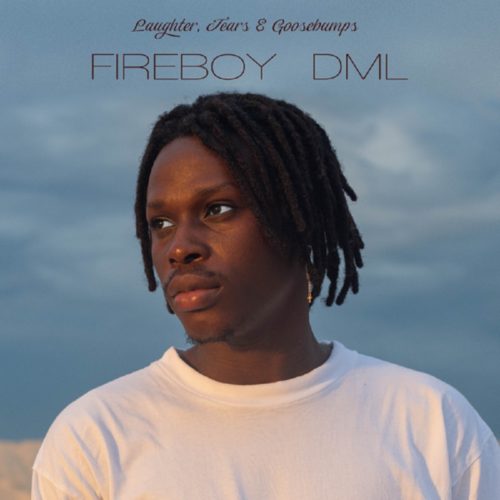 Best Rap Album: Choosing 'God's Engineering' (AQ) over 'The Erigma II' (Erigga) was another surprising move Headies made. While 'God's Engineering' was a successful album , it was outclassed by The Erigma II in all respect. 'Illy Chapo X' (Illbliss) was another close call.
Other nominees include: YPSZN2 – Psycho YP & Cult! – Paybac Iboro
Song of the Year: The song of the year category was supposed to be awarded to the most popular song in the year under review. How Headies chose 'Nobody' (DJ Neptune feat. Joeboy & Mr. Eazi) over 'Fem' (Davido) and 'Duduke (Simi) is something that should be studied in a psychological discipline. Undoubtedly, 'Nobody' was a big song, but rating it ahead of 'Fem' is a big blunder considering the latter's wide adoption during the #EndSARS protets.
Mafo – Naira Marley & Joro – Wizkid are also close calls.
Album of the Year: Fireboy's sophomore album, Apollo, is a beautiful work of art, but Burna Boy equally replicated same and even went a step further in 'African Giant'. It 'Laughter, Tears & Goosebumps were pitched with African Giant, it would have been a different case entirely. But putting Apollo ahead of African Giant is a big time robbery (or even insurgency/terrorism). Another classical case of Headies being Headies.
Other nominees include; Afro Pop Vol. 1 – Adekunle Gold, Yellow – Brymo and Boo of the Booless – Chike
Artiste of the Year: The moment Wizkid was billed as the spotlight artiste of the Headies award, every logical person would have inferred who this category would go to. Come to think of a situation where Wizkid was present and even performed but Davido was be declared winner, it'd be catastrophic and that would be the last straw that would break the camel's back for headies. Meanwhile, Wizkid had a successful year and deserved the award, whether he fairly beat others to it is a question for another day.
The other nominees include: Burna Boy, Davido, Mayorkun & Tiwa Savage
African Artiste Recognition Award: This category is A non-Nigerian award category for an individual African artiste or group with the most outstanding achievement, impact and infiltration into the Nigerian music scene in the year under review. Undoubtedly, Master KG (South Africa) fit into the criteria following the wide reception of 'Jerusalema' by Nigerians.
Other nominees include: KuamiEugene, Sauti Sol, ShattaWale & Stonebwoy
Extras: A Special Recognition award was deservedly given to Eedris Abdulkareem and Timaya, while legendary King Sunny Ade and Ebenezer Obey were inducted into the Headies Hall of Fame.
In Conclusion, this year's Headies award was no different from others (controversial and overhyped). It is reminiscent of the previous editions and if Headies will remain at the forefront of Nigerian music awards, they definitely need to do more.